During the past 2 years, a remote operated 12 volt powered roping chute has been developed in parts of Colorado and Texas. It is not limited to roping, but probably the greatest use at the present time.

The front gate remote-release portion is not by any means a new product. However, when the front gate closes after the steer exits, the rear gate opens automatically. The rear gate then closes behind the steer after it enters. The back gate latch mechanism keeps the steer from backing up in the chute. The energy to operate this simple mechanism is created by the animal entering the chute and depressing a platform, in the floor, down 4 inches.

It is very easy on livestock and requires less manual labor. The Chute Help can be placed virtually anywhere and still maintain the convenience of an automatic roping chute. This product has had tests for two years and has had an estimated 20,000 thousand cycles. One of the biggest advantages is that no high voltage electricity or compressed air is required. The Chute Help is available now.
Feature List
No Outside Energy Source Required
The solar panel extends the life of the 12v battery
Energy Saving
The Cal Insert Places Calves at the Front of the Chute and Prevents Animal Turn Around
Animals leave Platform at Ground Level
Sufficient Space Under the Power Platform For Easy Cleanout
Easy Front Gate Manual Release, Automatic Front Gate Closure and Rear Gate Opening
Free Standing, No Lead-In Alley Securement or Anchors Required
100 Pound Animal Will Operate Chute Sufficiently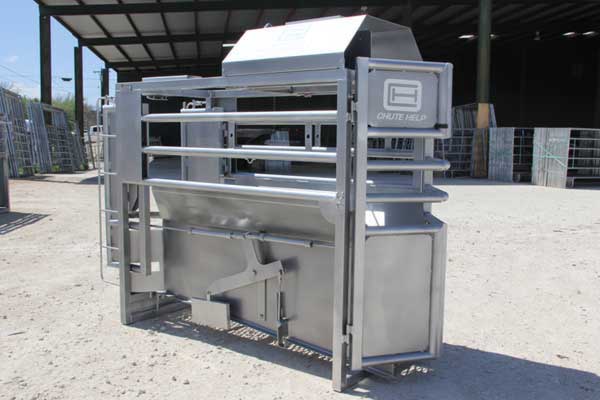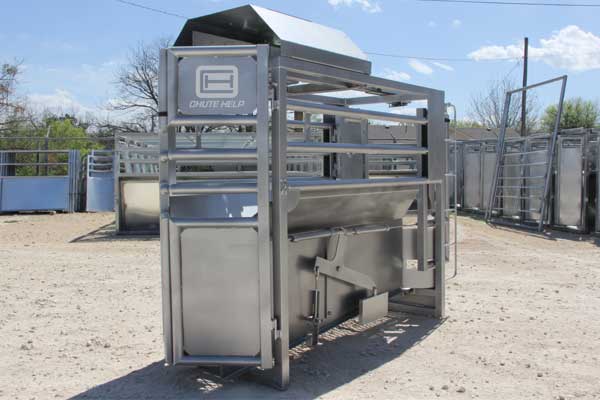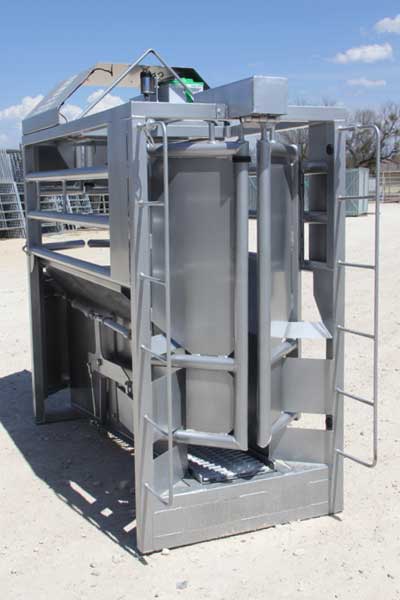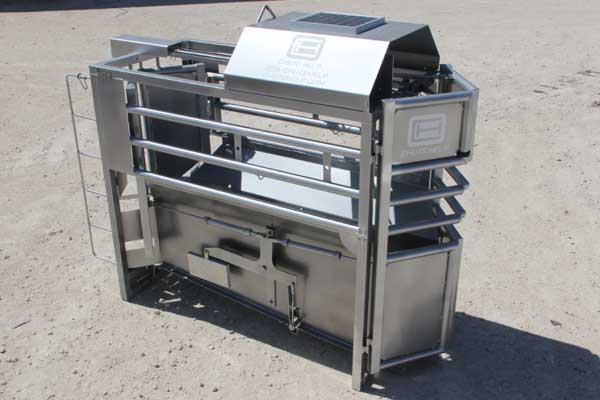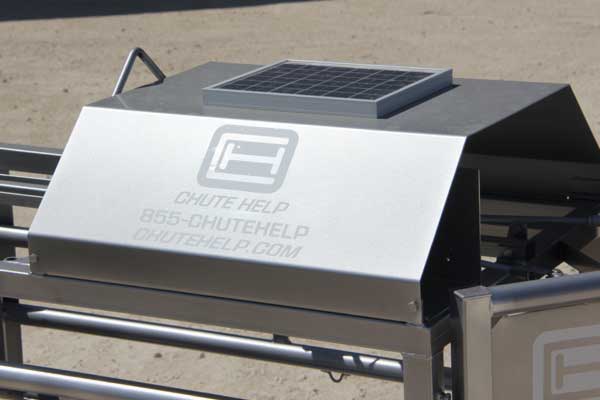 Chute Help starting at $4,000 Pick up. *DELIVERED* to most of the lower 48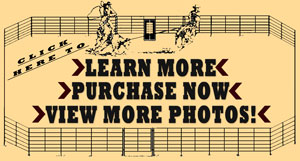 Chute Help
Priced by Zone (Includes Shipping)
| | | |
| --- | --- | --- |
| Zone 1 | Zone 2 | Zone 3 |
| $4,350.00 | $4,600.00 | $4,850.00 |
*Purchase this Chute with your Roping Arena for $3,650*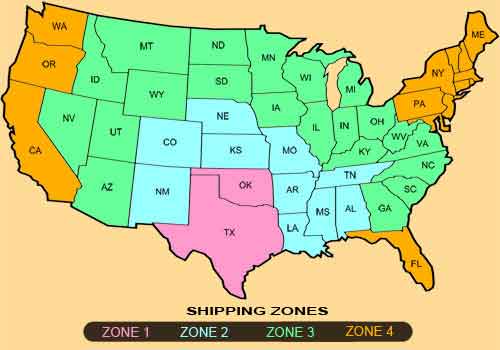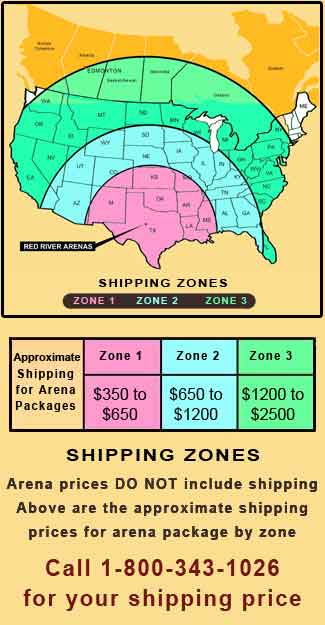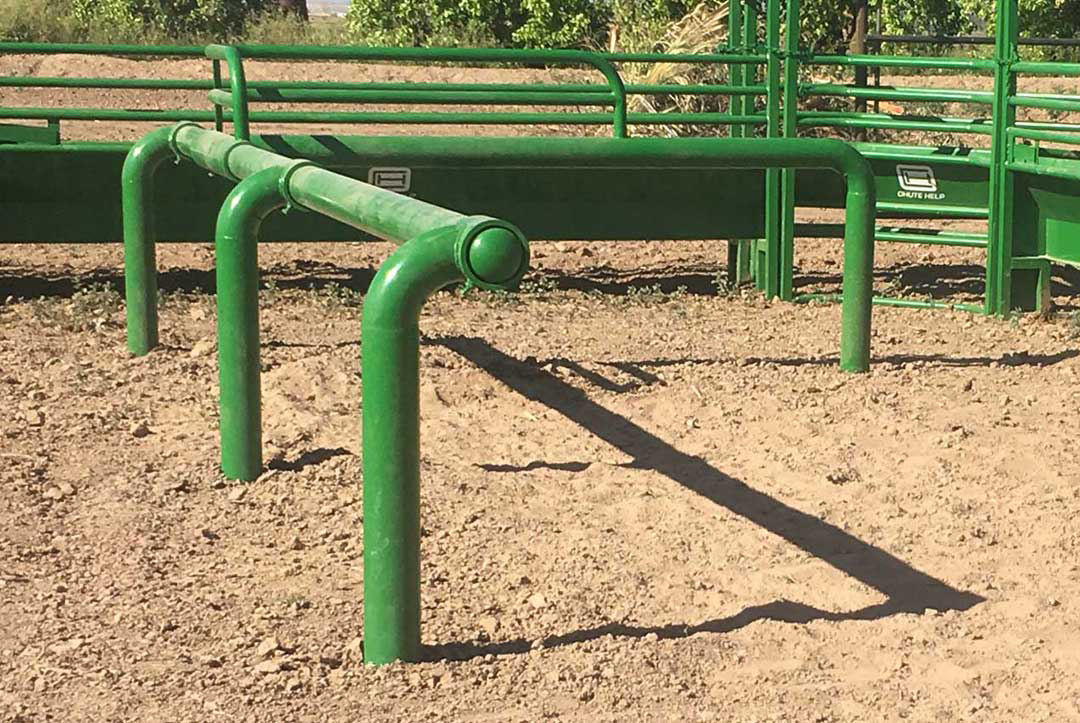 (Image above for display purposes only.)
Heavy built roping boxes are hard to find and Now, with the Chute Help Adjustable Roping Box Set, ropers can have 4" pipe boxes with adjustable and pivoting Chute Help technology. The boxes are installed easily and come powder coated with Chute Help Premium Powder Coating. Roper's have the ability to set their boxes at 16', 14', and 12' lengths and can pivot the roping box leg up for easy clean out and leveling.

Color: GALVANIZED
18' Adjustable, down to 12'
8' Roping Box Leg
1' Extension on Back

Chute Help Head and Heel Boxes starting at $2,250 Pick up.

*DELIVERED* to most of the lower 48
Call 1-800-343-1026